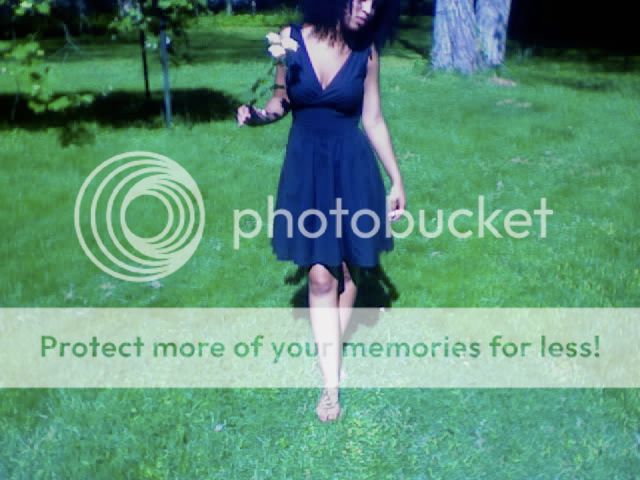 Today was pretty exciting. I finally purchased my Birthday Party dress from Bebe. No further details will be discussed about that! After that went to get a pedicure from Foxy Nails & Spa in Seekonk. I think they do they BEST deluxe pedicures around, (Thank you Mommy!). I was tempted to ask my nail tech if he was married.
Once home, I decided to play backyardigans since it was super nice out. I was in search of a frog I could swiftly turn into a Prince. Alas, I will have to try again tomorrow, weather permitting.
Floral Sienna Sandals, Coach
Small Gold Watch, Vintage (My Grandmother's)
Silver Bangle Inscribed With "Live The Life You Have Imagined", Gift From My Father.